Energy Catalyst representatives in the spotlight at Sankalp West Africa Summit 2023: showcasing innovation and discussing lower-cost alternatives to diesel generators in West Africa.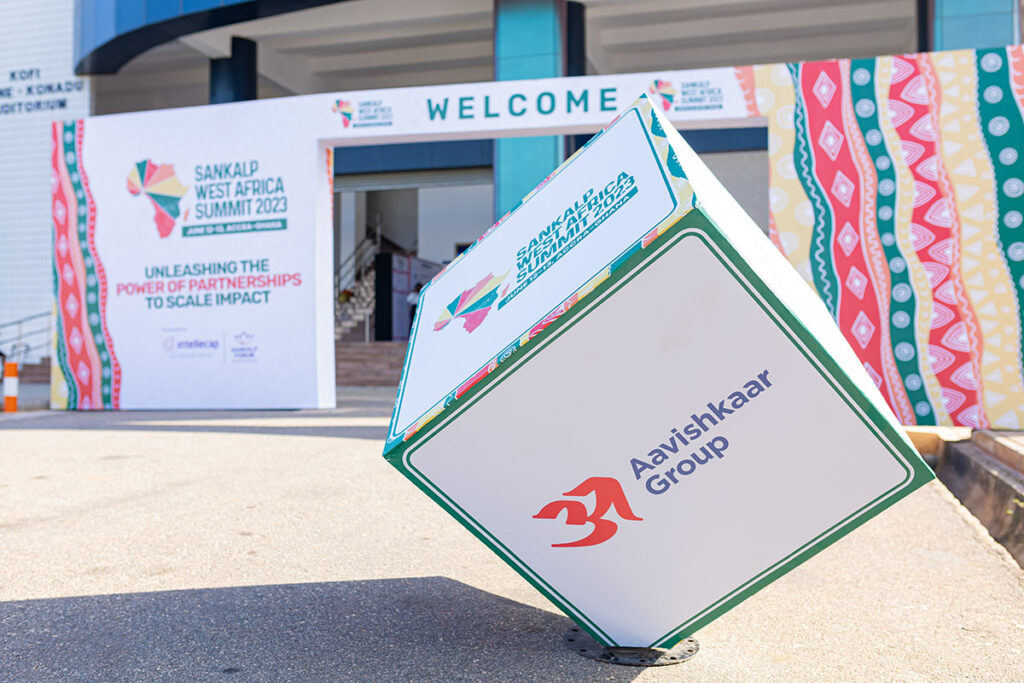 The Sankalp West Africa summit, held 12 – 13 June 2023 in Accra, Ghana, marked a milestone for the region bringing together diverse stakeholders from across West Africa and beyond, with a mission to advance sustainable development through business and technology innovation. The innovator-centric convening sought to catalyse connections and collaboration, facilitate learning opportunities, and help spur progress. Throughout the event, panel discussions and interactive sessions covered a broad range of topics, including sustainable agriculture, healthcare, gender and livelihoods, climate mitigation and clean energy.
A number of Energy Catalyst supported companies in attendance took advantage of showcasing opportunities to present pitches in the Sankalp Deal Room (Open Energy Labs, SteamaCo, Aptech Africa) leading to promising follow-on conversations with potential future investors, while other companies leveraged networking opportunities and facilitated introductions with potential project partners.
Notable in the event agenda was the panel session held in partnership with Energy Catalyst on June 13th – titled 'Adopting cheaper alternatives: What are we still waiting for? ' The session delved into many of the challenges and barriers around adopting alternatives to diesel generators in West African markets, highlighting opportunities available and gaps present in the market for entrepreneurs, as well as exploring ways to support enterprises through capital and business development.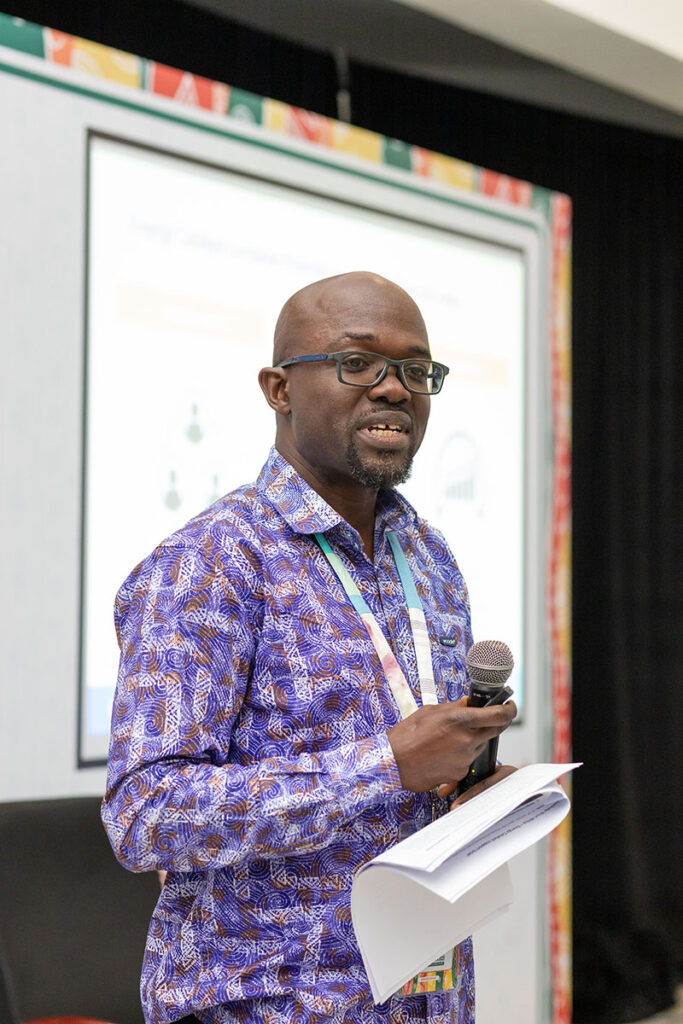 Opening and moderating the session was Kofi Atuah – an Energy Catalyst Associate. In his role as an Acceleration Manager on Energy Catalyst, Kofi delivers coaching, advice, and support to innovators and SMEs developing technologies and business models that accelerate the clean energy transition in Africa, Asia and Indo-Pacific regions. Managing a portfolio across eight African countries, including Ghana, Kenya, and Rwanda, Kofi is a leading figure in furthering clean energy access through Energy Catalyst, able to draw on sector insights to shape the panel discussion. In his opening remarks, Kofi outlined the impact achieved to date by Energy Catalyst and highlighted the opportunity to apply to Round 10 (*now closed). In addition, he emphasised the relevance of the recently launched ZE-Gen initiative, its connection to Energy Catalyst Round 10, and its aligned mission to advance clean energy alternatives to fossil fuel powered generators.
The session brought together a panel of industry experts and innovators to explore the challenges and opportunities surrounding the adoption of cheaper alternatives to diesel generators. Discussion touched on the innovations driven by SMEs and entrepreneurs that hold the potential to transform the cost of energy generation.
The event included a showcase from two clean energy innovators: SteamaCo and Aptech Africa – both companies supported by Energy Catalyst. Michael Nwachukwu from SteamaCo and Paul Kamoga from Aptech Africa shared insights into their companies' clean energy solutions, highlighting key impact areas, along with sharing first-hand reflections on the challenges and successes encountered in their commercialisation journey. Looking to the future, they also shared insights on their company ambitions to further grow and scale.
Among the highlights of the session was a thought-provoking panel discussion focused on accelerating the growth of clean energy solutions. Joining Michael Nwachukwu from SteamaCo and Paul Kamoga from Aptech on the panel were Gabriel Etonga from Alpha Mundi, Lesley Arthur from Cubica Energy, and Marina Agortimevor from GIZ. This diverse panel brought together expertise from accelerators, investors, and the private sector to explore and debate the strategies and opportunities for effectively scaling innovations. The panel engaged in lively discussion on the current landscape of energy solutions and explored ways to bridge the existing gaps in the market, emphasising the importance of capital investment and business development support for companies in the sector. The session concluded with a 15-minute Q&A session, prompting engagement from the audience to share reflections and raise questions for the panellists.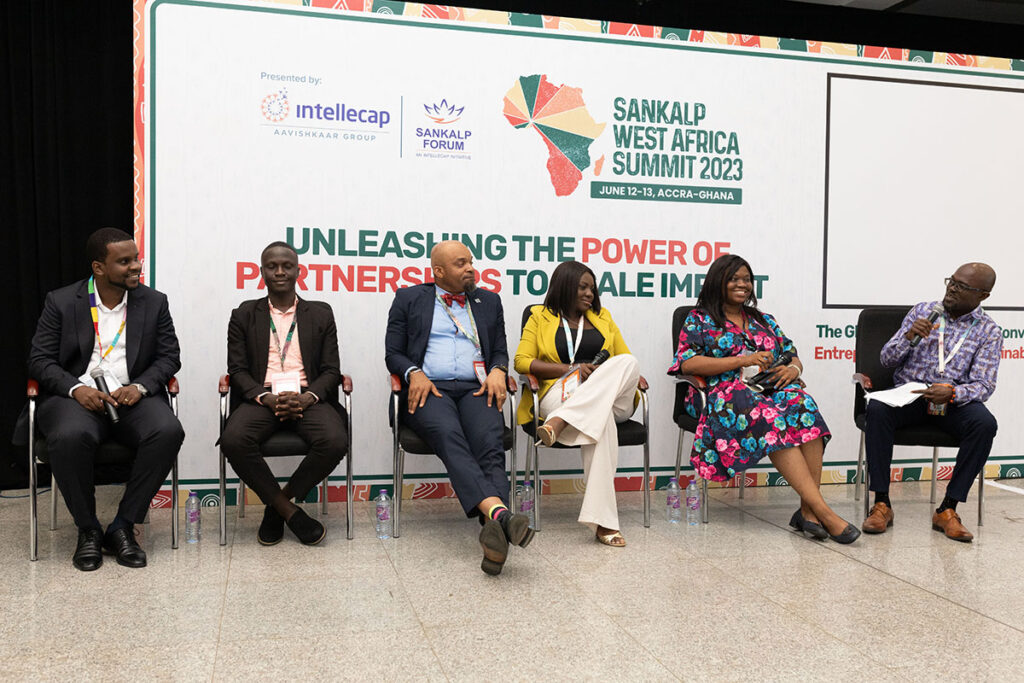 The session aimed to advance awareness and inspire collaboration among key stakeholders, to foster a supportive ecosystem to advance the adoption of clean energy based alternatives to diesel generators, that have the potential to offer both cost and environmental benefits both within and beyond West Africa.
To learn more about the 2023 Forum and stay updated on future events, visit the Sankalp Forum website – www.sankalpforum.com
For more information on ZE-Gen, visit – www.ze-gen.org