Taking the risk out of lead acid battery technology
Background
Solveteq, a spin-out company from Imperial College London is developing a solvent-based technology for lead-acid battery recycling that will eliminate the smelting step within the recycling process, radically reducing energy consumption, operating costs, toxic emissions and waste. The innovative technology can be integrated into the existing recycling process at a low cost by simply replacing two operations with Solveteq's technology in an otherwise unchanged process. This improved recycling is more environmentally-friendly than conventional recycling techniques and has the potential to significantly reduce the harmful impacts of lead on people and the environment that can result from informal lead acid battery recycling.
Solveteq incorporated and raised its first round of Energy Catalyst funding in November 2021. Co-inventors of the IP behind Solveteq's core technology make up their highly accomplished female-led founding team recognised for their lead and battery research by both industry and academia.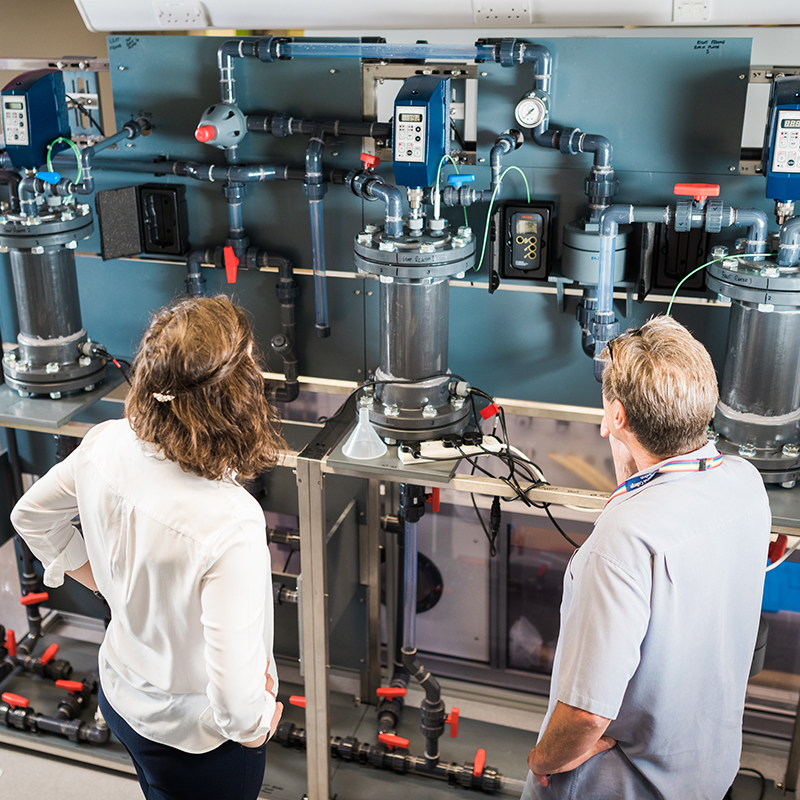 Introduction
The production of lead in India has doubled over the last 10 years, from 294,000 to 640,000 tonnes (ILZSG, 2020). It is primarily used in the automotive industry in lead acid batteries, which are widely recycled at their end-of-life. However, it is estimated that up to 50% of lead recycling in India is conducted informally and below the industry-recommended health, safety and environmental regulatory standards.
With the support from Energy Catalyst the aim of Solveteq's project is to translate the lead acid battery recycling research conducted at Imperial College London into a commercially-viable technology which will initially be targeted at recycling companies and small informal operators in low and low-middle-income countries; with an initial focus on India and Vietnam.
The grant funding supported the set-up and optimisation of the chemical process at lab-scale, ensuring that the prototype meets relevant health and safety requirements. Solveteq is also in the process of collecting performance data from the prototype system.
Energy Catalyst has supported Solveteq across a range of key areas including business development, customer and competitor analysis, IP protection and marketing strategy. In addition to funding the development of the prototype technology, the support has also allowed Solveteq to grow its team of technical staff, and attend conferences which have led to the formation of key partnerships with a variety of major players; these partnerships have helped Solveteq to lay the foundations for the next step towards commercialisation.
For this project, Solveteq partnered with EcoBat, the world's largest lead recycler and producer. This partnership helped Solveteq to refine its product-market fit and enabled EcoBat to identify elements of Solveteq's technology that could be integrated into its processes to enhance their existing operations. The company was also able to conduct a full lifecycle assessment (LCA) and Economic Valuation with support from Imperial College London and industry partner, Hoppecke. Partnership development support throughout the project has helped Solveteq to secure working relationships with a range of other individual and industry-leading organisations.
The range and magnitude of demands on the small team of an early-stage venture are immense. High calibre support makes all the difference, especially during the process of transition from research to a viable enterprise as this project has been. Accordingly, the support from Energy Catalyst has been invaluable.

Dr Ola Hekselman, CEO, Solveteq
The Challenge
Batteries have an essential role to play in a decarbonised future, therefore sustainably manufacturing batteries is of fundamental importance in reaching net zero. Despite the prominent rise of lithium-ion, the use of lead-acid batteries continues to grow. As of 2021, the annual manufactured storage capacity of lead acid technology was 420GWh, with 58% used in the automotive sector for Starter, Lighting and Ignition, where usage is expected to continue increasing by 3% every year to 2030
Used lead acid batteries and their associated recycling process is considered among the industry's most harmful to human life globally (as proposed by Pure Earth/Blacksmith Institute, 2016). Informal lead recycling in low to middle-income countries is responsible for the uncontrolled emission of lead to the environment, exposing local communities to lead pollution which can lead to a range of diseases. A report by The Institute for Health Metrics and Evaluation[i] estimated that in 2017, lead exposure accounted for 1.06 million deaths and 24.4 million years of healthy life lost (DAILY, disability-adjusted life years) worldwide due to long-term effects on health, with informal recycling being a major contributor.
Solveteq's project is addressing these societal, humanitarian and economic issues; if scaled, its technology could improve health and quality of life for millions worldwide. Implementing Solveteq's solution in markets with minimal regulation and poor safety procedures may contribute to a significant reduction of lead pollution since their technology processes lead in liquid media, thus the formation of lead dust is greatly reduced.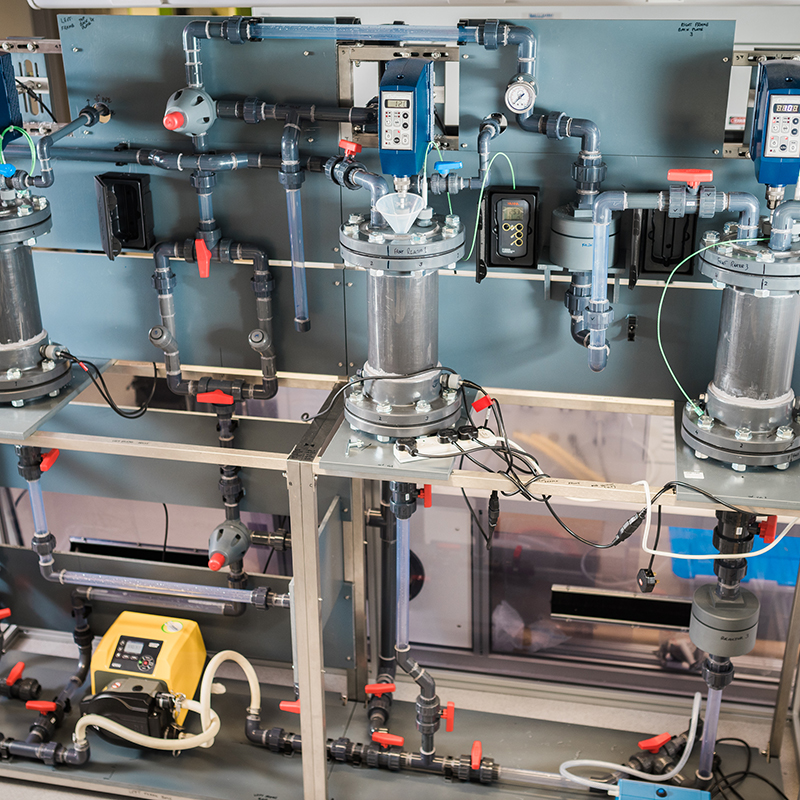 In low and middle-income countries, where informal recycling practices are used, very often people suffer from lead pollution, with children particularly affected," says Solveteq's CEO, Dr Ola Hekselman.
"Due to its toxicity, informal lead recycling in these regions is considered the most polluting industry in the world and adds a humanitarian imperative to this work."
The Innovation
Whilst lead acid battery recycling is an established global industry, Solveteq's technology improves upon state-of-the-art recycling techniques by utilising a deep eutectic solvent (DES)-based alternative within the smelting process. This low temperature process produces lead/lead oxides, commodities that can be used in new batteries. DESs are next-generation ionic liquids, their advantageous properties include relative affordability, ease of handling, low environmental impact and, most importantly, the ability to dissolve a wide range of inorganic compounds – including lead compounds present in spent batteries at lower temperatures. These solvents are also deemed safe, which will also help to protect recyclers' licence to operate.
In this process, spent lead paste is dissolved in a DES, the inventive step is the addition of oxalic acid into the mixture, resulting in selective precipitation of lead oxalate at room temperature (compared to ~1100°C in traditional smelting processes). The lead oxalate precursor can then be isolated from the solution and readily converted to lead oxide by combustion at 350 – 550 °C in air. The recycled lead oxides can be used for manufacturing electrodes for new batteries. This circular, low emission and low-energy process guarantees compliance with tightening environmental regulations.
The system is well-suited for small­to-medium scale operations and will help operators to overcome the need for large volume operations to meet economic viability. The modular technology can be integrated within an existing recycling plant, without the need to redesign factory supply chains, workflows and floorplans.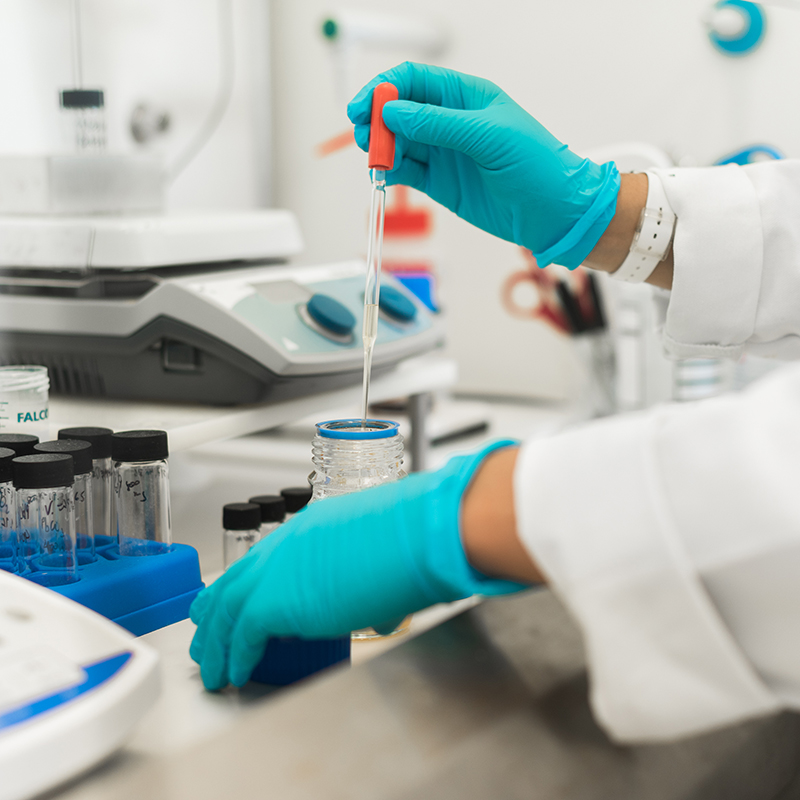 However, the commercialisation of the technology without industrial backing from incumbent lead acid battery recyclers presents a challenge. The industrial partnerships that Solveteq have formed throughout the Energy Catalyst project have played a key role in overcoming these barriers. For example, support is in place for testing Solveteq's prototype minimum viable product (MVP) system at partner sites. Commercialisation and market penetration are anticipated to be less challenging than it would have been without the help of this project.
About International Lead Poisoning Prevention Week 2020 (who.int)