Mobile Power MOPO Hubs: Providing households with energy and e-mobility solutions through a pay-per-use battery sharing platform
Mobile Power's pay-per-use battery sharing platform provides flexible and affordable energy access for sub-Saharan African households.
MOPO Batteries are charged centrally and rented to customers in off-grid communities in Sierra Leone, Nigeria, Uganda, Zambia, the Gambia and Liberia. Energy Catalyst funding has springboarded Mobile Power's growth by enabling the company to demonstrate its technology at scale, unlock sales to solar mini-grid companies and gain access to debt finance, facilitating the rapid scale-up of the company.
Strategic and business support from Energy Catalyst has also enabled Mobile Power to demonstrate its business model to investors and partners, contributing to a successful Series A investment round.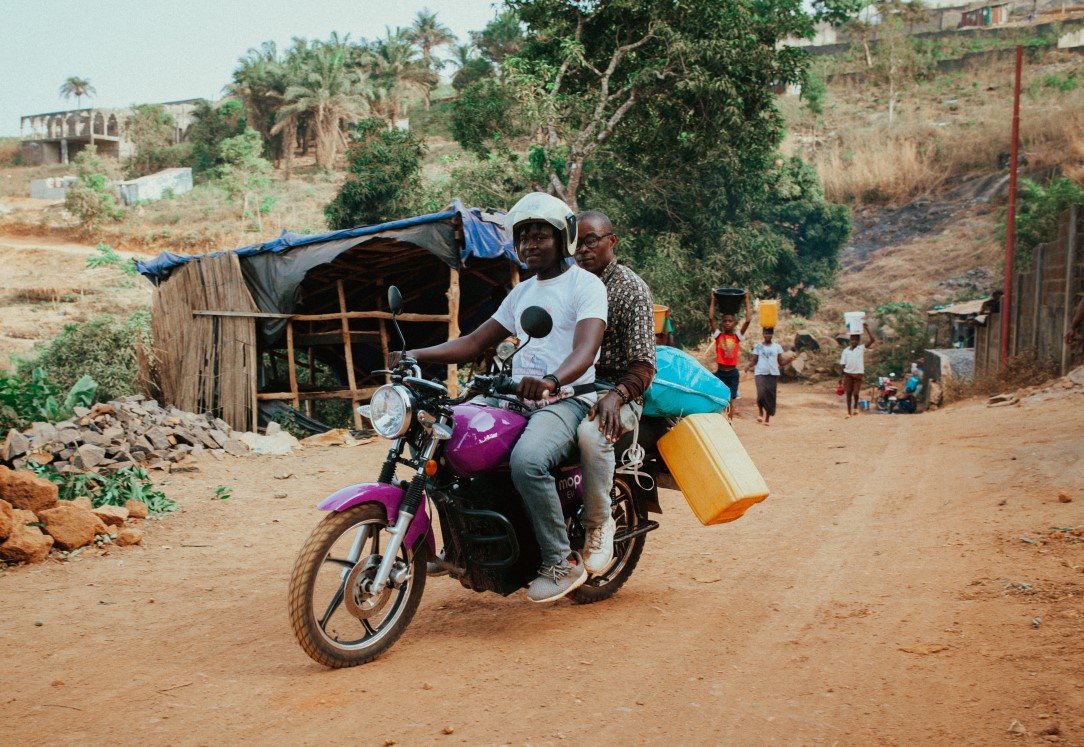 We believe that pay-per-use battery sharing is key to unlocking markets where traditional energy solutions struggle. We are now launching a range of battery products and operate across sub-Saharan Africa as a leader in battery technology for the African continent.

Chris Longbottom, Mobile Power CEO
The challenge
There are nearly a billion people worldwide who have no access to grid electricity and approximately 580 million live in sub-Saharan Africa according to 2019 figures from International Energy Agency. African households without grid connections often spend up to a fifth of their income charging from generators and on batteries for lighting.
Many of those with the lowest incomes travel miles to charge their phones on high-carbon generators whilst relying on expensive and polluting forms of energy for their homes, businesses and transport.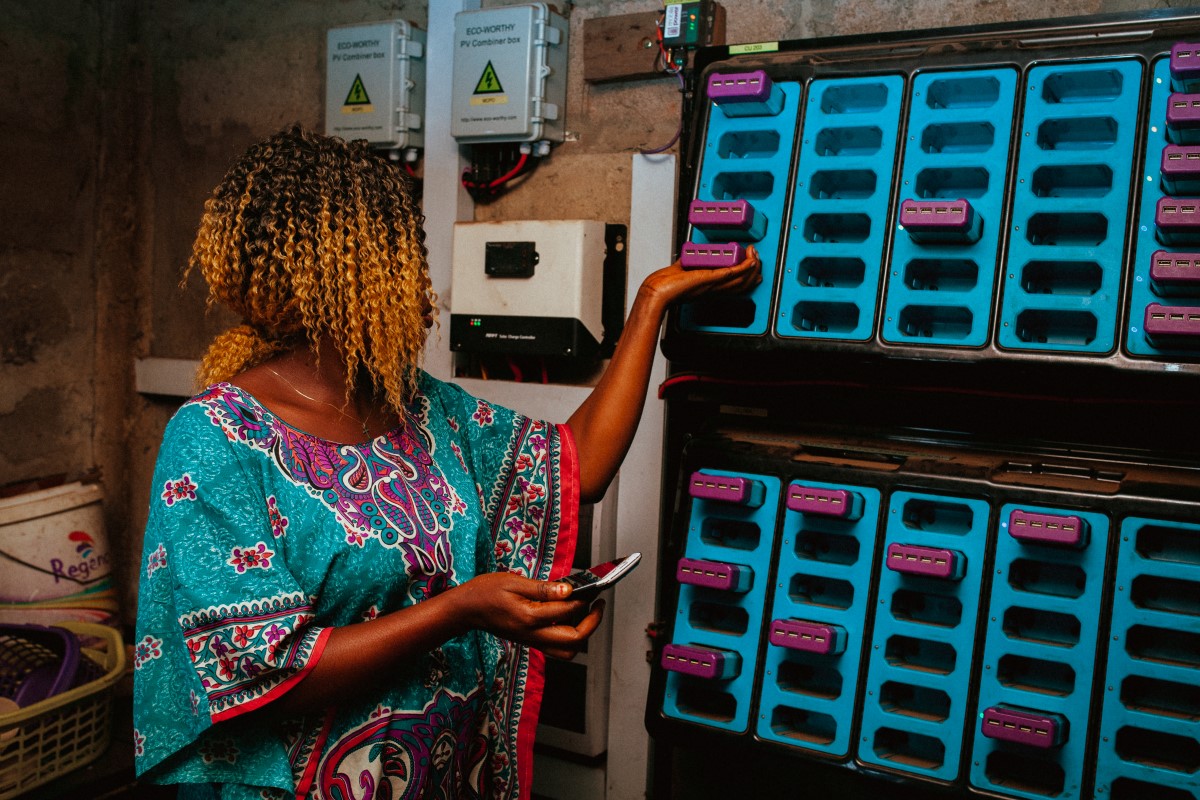 Mobile Power's services target off-grid customers who cannot afford solar home systems and are not served by commercial mini-grids. "To disrupt the status quo, we designed a way to deliver renewable energy at a price-point affordable to nascent markets without subsidy, consumer debt or mobile money requirements. By expanding the access to clean energy across these markets, we can unlock massive opportunities for business and education whilst improving health and reducing carbon output," says Chris Longbottom.
The innovation
MOPO Batteries are charged at solar-powered MOPO Hubs and rented out to off-grid households and businesses on a pay-per-use basis, using local agents who are familiar and trusted by their communities. Agents receive a commission for the rental of each MOPO Battery. The locking systems on the MOPO Batteries and MOPO App used by the agents diminish the risk of theft or dumping of the batteries and incentivises prompt return of MOPO Batteries. A typical MOPO Hub provides four full-time jobs for MOPO agents in the local community.
Daily battery rentals can deliver affordable energy access on a flexible basis, requiring no deposit, credit check or fixed payment structure, sparing customers the burden of regular required payments. The 50Wh MOPO50 battery provides enough energy for households to charge mobile phones and power DC appliances and costs customers 75% less when compared to charging phones on generators or using disposable batteries for lighting.
MOPO agents purchase credit to activate the MOPO Batteries using mobile money (apps that allow people to receive, store and spend money using a mobile phone), then the batteries are rented to customers, at a slightly higher price, with payments in cash or mobile money. This model enables even the lowest income families and businesses, those without access to mobile money and those in remote communities without phone signal, to access affordable, low-carbon energy.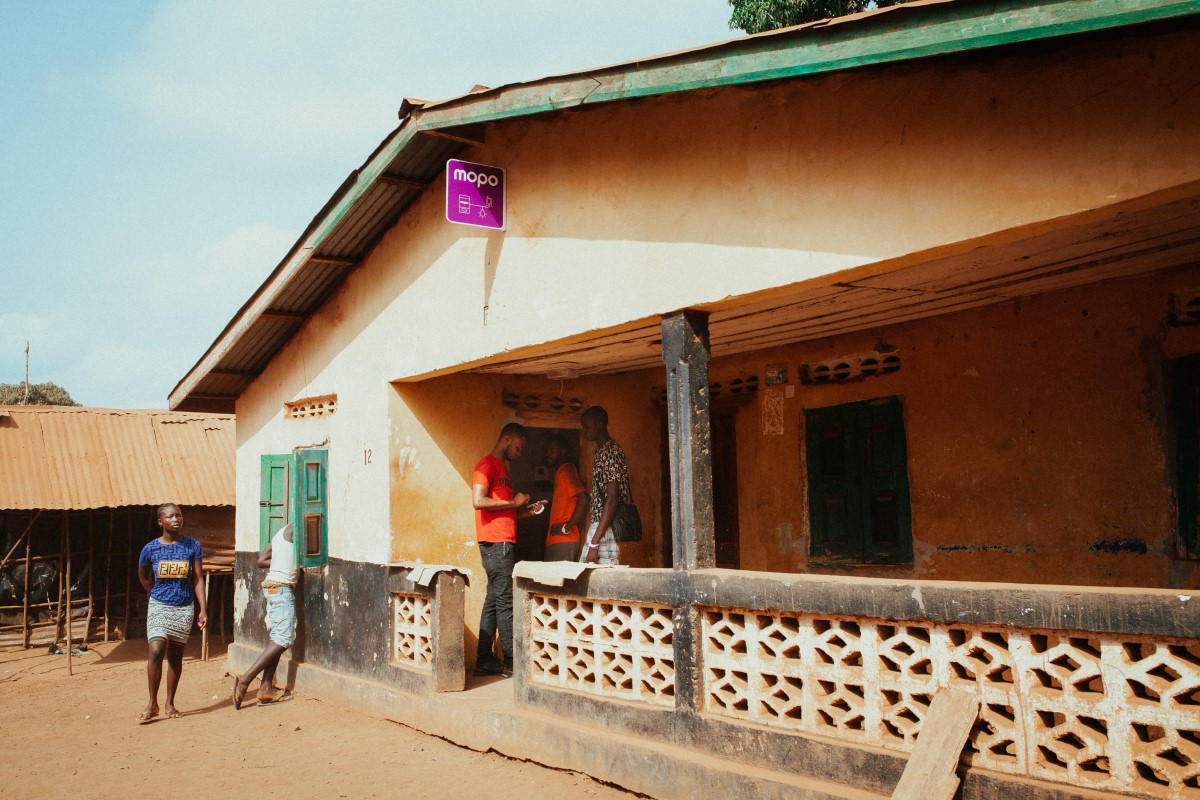 Mobile Power have created a sustainable and commercial business model for their product which is already providing power to over 100,000 people across sub-Saharan Africa. With subsidiaries in Nigeria and Liberia recently established, their customer base is growing rapidly, and the company expects to reach one million customers within the next three years if the current growth rate continues.
The rented battery business model is also designed to have significant environmental benefits: as the MOPO Batteries are always returned to Mobile Power, still-functioning but tired batteries can be serviced, so to extend their lifespan. The batteries that have reached the end of their useful life can be disposed of in global e-waste recycling and disposal facilities, lowering the chances of e-waste dumping that has blighted other renewable energy business models in rural Africa.
With input from Energy Catalyst, Mobile Power has also put a Gender Equality and Inclusion (GESI) strategy in place for the recruitment of female MOPO agents. Mobile Power is aiming to achieve a more equal workforce with at least 50% female agents in the near future and recently launched its first all-female MOPO Hub in Sierra Leone.
Further opportunities for growth
Support from Energy Catalyst has helped prove the operational potential of the pay-per-use battery sharing model.
Without access to MOPO Batteries, many poor rural customers would not be able to afford the high upfront purchase cost of energy-dense lithium-ion batteries. Even if they could afford to purchase rechargeable batteries, these customers would be unable charge them reliably in grid-challenged or off-grid markets, a problem addressed by local agents collecting the batteries from MOPO Hubs and distributing them to more remote and economically marginalised rural areas.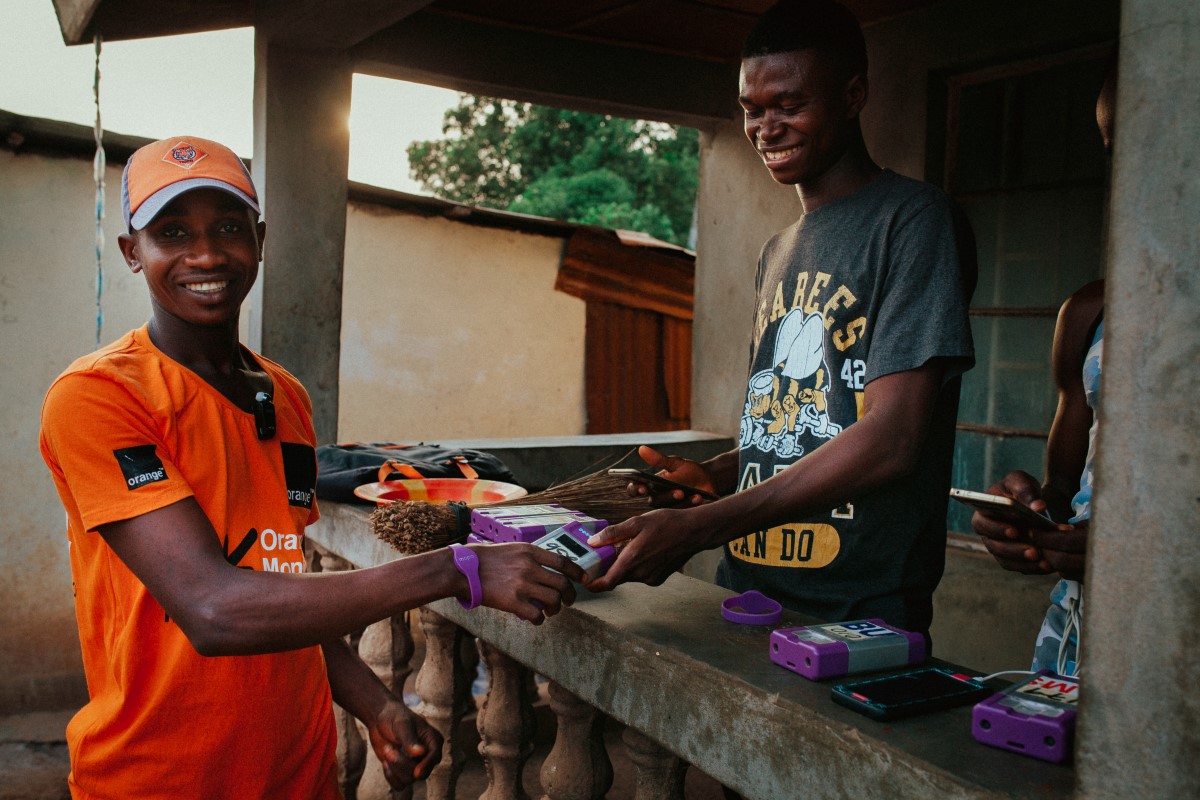 Furthermore, Mobile Power believes that this model is crucial to developing the market for electric mobility in Africa. It has therefore developed a battery solution for this new market called MOPOMax. Designed to replace petrol vehicles and small petrol generators, the 1kWh MOPOMax can affordably power a broad range of e-mobility and productive use applications, saving households and businesses money and creating a sustainable way for them to climb the energy ladder.
A collaborative approach
Energy Catalyst collaborated with Mobile Power to prepare multiple value propositions accompanied by economic models to serve as a pitch to mini-grid operators.
MOPO Hubs have now been successfully piloted on rural mini-grids and provide MOPO Batteries that are rented to unconnected households up to 10km away. This trial has ultimately led to MOPO Hubs being built into mini-grid financing deals, such as leading off-grid utilities provider WINCH Energy's agreement with renewable energy investment specialists NEoT Capital. This deal will see MOPO Hubs installed on mini-grids in Uganda and Sierra Leone which in turn drives up energy demand to the benefit of mini-grid operators. The company credits past Energy Catalyst support as essential to de-risking their project and proving to partners such as Winch Energy that they could run efficient and profitable operations on the ground.
Energy Catalyst is also helping Mobile Power seize further opportunities to develop the business. To address investor risk aversion around new business models and technologies, Energy Catalyst provided Mobile Power with transaction research and support on valuation methodologies. Support also included information on the certification requirements for the product and individual components.
Energy Catalyst has been instrumental in helping Mobile Power go from innovation to commercially-viable and market-ready offering. Together with Energy Catalyst, Mobile Power have developed market development and growth strategies to expand their offering to hundreds of new communities in several new countries, potentially helping tens of thousands of households and businesses access clean, safe and affordable energy to use in their daily lives.